Seasonal Transitions: Adapting Curb Appeal Lighting to Match the Changing Seasons
It's time to add a soothing glow to your pathway, illuminating your gorgeous garden and adding elegance to your outdoor environment.
Outdoor and landscape lighting can transform the appeal of your house and draw attention to your home's distinctive features, such as gorgeous masonry or a charming garden fountain.
As nature transforms its colors and textures with the seasons, so can your curb appeal lighting. Let's explore how to adapt your outdoor lighting to match the changing seasons.
Spring
After winter's frigid grip loosens, it's time to celebrate the vivid blossoms and the appearance of greenery. To convey the season's essence, fill your landscape with gentle, warm lighting.
You may create a wonderful environment to match the spring season by skillfully wrapping string lights over trees. Allow soft lighting to draw attention to the beauty of your flowerbeds and bushes. As the sun sets, your outdoor space will come to life and fit the lively mood of the season.
Summer
Summer is one of the most anticipated seasons, with the sun shining brilliantly and the fragrance of grilling filling the air. Choose bolder and brighter lighting to fit the spirit of the season. Warm and inviting pathway lighting will direct your visitors to your front entrance.
Make a statement with lanterns or pendant lights in your outdoor gathering areas. Allow your landscape lighting to highlight your home's distinctive characteristics, such as architectural highlights or water features. Your outside space will become a hotspot of summer fun and relaxation with the proper lighting arrangement.
Autumn
As the leaves change into stunning red, orange, and gold, it's time to infuse your curb appeal lighting with autumn's warm tones. Replace the bright, summery lighting with warmer, amber tones that create a pleasant, welcoming environment.
Use uplights to highlight your trees' magnificent fall foliage by casting a warm glow on them. Pathway lights with rustic lantern patterns will add a bit of beauty to your outdoor environment. Allow your lighting design to mix effortlessly with nature's work, highlighting the beauty of the season in every area of your landscape.
Winter
With snow-covered landscapes and the promise of Christmas celebrations, winter gives a feeling of magic. Choose cool white or blue-toned lights that generate a tranquil and beautiful environment to capture the enchantment of this season. Create a fairytale-like entry to your house by illuminating your walkways with dazzling, icy-white lights.
Allow your curb appeal lighting to embrace the magic and beauty of the winter season, making your home a captivating sight on cold winter nights.
Choosing Outdoor Lighting Fixtures
Consider the style and design that complements the architecture of your home when choosing outdoor lighting fixtures. You must also determine the functionality needs, such as route lighting or generating a welcoming environment.
Choose energy-saving choices such as LED lighting. Make certain that the fixtures are long-lasting and weather-resistant. Consider your budget as well as the fixtures' long-term worth. If necessary, seek expert assistance to design and install your outdoor lighting arrangement professionally and safely.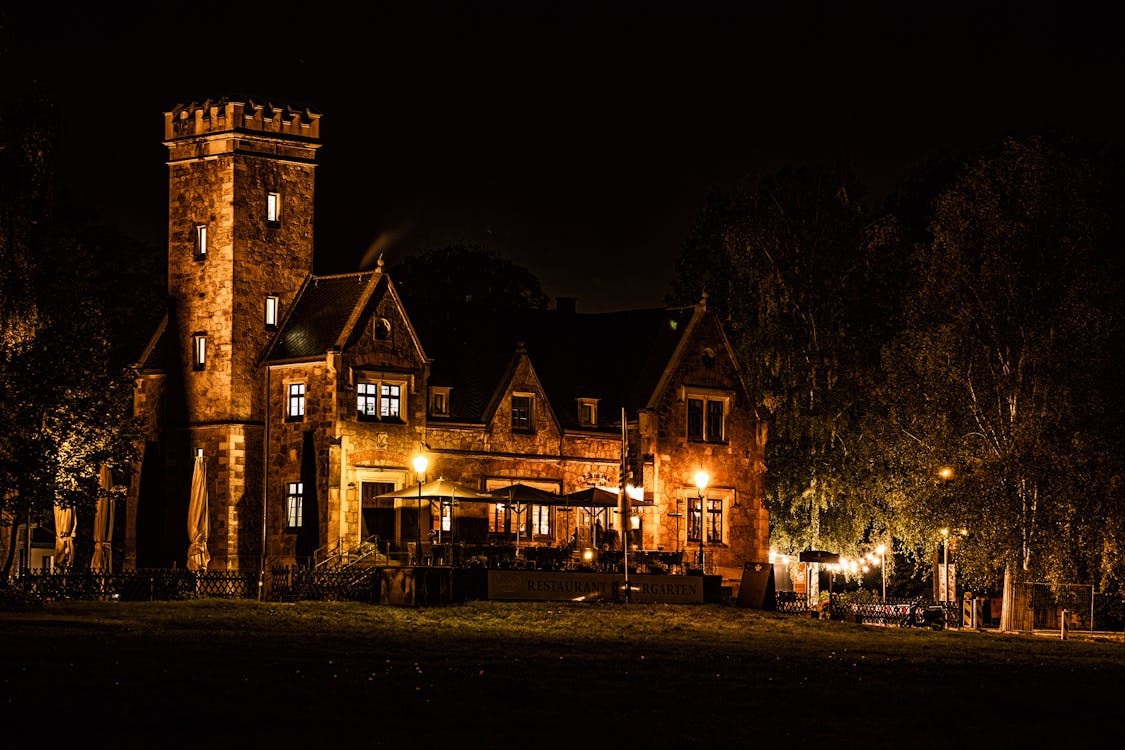 Trends in Outdoor Lighting
Smart lights have transformed outdoor lighting. This trend enables homeowners to remotely manage and personalize their outdoor lighting using smartphone applications or voice commands. It allows you to simply modify the brightness and color and schedule your outside lights, providing convenience, energy efficiency, and better security.
Smart outdoor lighting gives unparalleled control and flexibility, whether you want to dim the lights for a warm evening gathering or switch them on automatically when you get home. Adopting this trend gives a contemporary touch to your outdoor space and allows you to create unique lighting experiences.
Transform Your Outdoor Space with Lights Over DMV
We provide a diverse range of high-quality outdoor lighting services. Our skilled staff has the knowledge and expertise to build a compelling lighting design that complements your taste and improves the attractiveness of your house, from landscape lighting to curb appeal lighting.
We provide the appropriate answer if you want to illuminate walkways, accentuate building elements, or create a warm and inviting ambiance for outdoor gatherings.
Your outdoor lighting will be aesthetically attractive and ecologically conscientious because of our commitment to energy efficiency, durability, and outstanding design. Contact us now for outdoor lighting solutions in Alexandria, VA, that help make a statement.
About the Author
Jessica, I. is a real estate agent with over 10 years of experience in the industry. With an unwavering passion for helping clients find their dream homes, Jessica has earned a reputation for exceptional knowledge and insights in making a property more marketable.