How To Set a Romantic Mood with Outdoor Lighting
As the sun sets and the stars begin to twinkle in the sky, there's something magical about outdoor lighting that can really set the mood for a romantic evening. Whether you're planning a cozy dinner for two or a romantic date night under the stars, creating the perfect ambiance with outdoor lighting can make all the difference. As landscape lighting contractors in DMV, we know a thing or two about creating a beautiful and romantic outdoor space. In this post, we'll share some of our favorite tips for setting the right mood with romantic outdoor lighting.
Use String Lights
String lights are a classic choice for creating a romantic ambiance in any outdoor space. They're easy to install, affordable, and can instantly transform any area into a cozy and inviting space. Hang them around trees, pergolas, or create a canopy over your patio to add a warm and welcoming glow to your space.
Illuminate Pathways
Pathway lighting not only creates a safer environment but also adds a touch of elegance to your outdoor space. Consider installing low-voltage lighting along your pathways or adding lanterns or candlelit luminaries for a more romantic feel. This will create a beautiful and inviting path that leads to your outdoor dining area or seating area.
Add Fire Features
There's something inherently romantic about fire, and adding a fire feature to your outdoor space can really set the mood. Install a fire pit or a small tabletop fire feature to create a warm and inviting ambiance. The dancing flames will add a touch of romance to your outdoor space, creating the perfect atmosphere for a cozy night in.
Don't Forget the Candles
Candles are a romantic staple and can add a beautiful and intimate touch to any outdoor space. Place them on tables, along pathways, or in lanterns to create a soft and warm glow. You can even add scented candles to create a beautiful aroma and enhance the overall ambiance.
Install Dimmer Switches
Dimmer switches are a great way to control the mood and ambiance of your outdoor space. They allow you to adjust the brightness of your outdoor lighting, creating the perfect amount of light for your romantic evening. This gives you complete control over the ambiance, allowing you to create the perfect mood for your evening.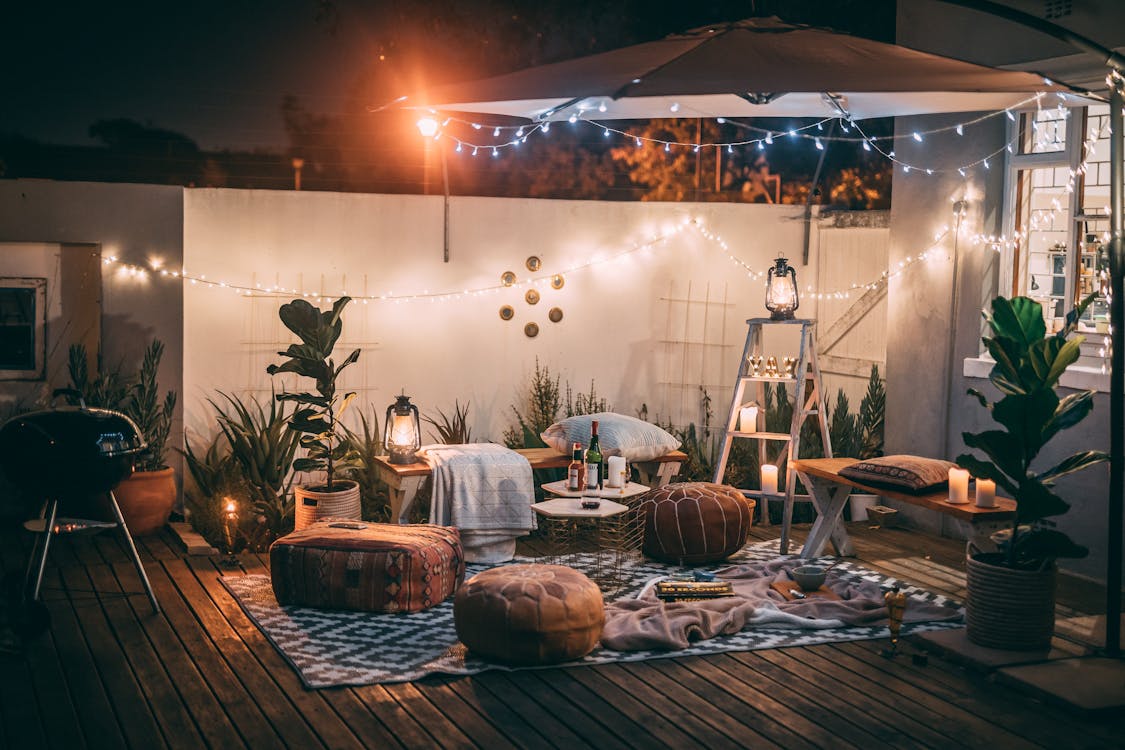 At Lights Over DMV, we specialize in outdoor lighting in DMV and offer a range of services such as pathway lighting, landscape lighting, residential lighting, and curb appeal lighting. If you're looking to set a romantic mood with ease, consider hiring our services. We can help you design and install the perfect outdoor lighting for your space, so you can sit back, relax, and enjoy a beautiful romantic evening under the stars. Contact us to get started.